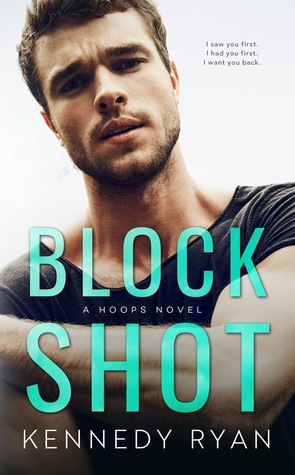 A STANDALONE second chance, enemies-to-lovers romance set in the cutthroat world of sports management.
They're two sharks in a fish tank . . .
If I had a dollar for every time Banner Morales made my heart skip a beat...
The heart everyone assumes is frozen over.
Her anger is...arousing.
Every glare from those fire-spitting eyes, every time she grits her teeth, gets me...well, you know.
If I had a dollar for every time she's put me in my place, I'd be an even richer man.
I'm a successful sports agent because I assume "no" means you'll think about it.
I'm sure what you meant to say is "Coming right up."
They say even rich men don't always get what they want, but those men don't know how to play the game. The trick is to keep them guessing.
Take Banner. She assumes she's winning, but this game?
She doesn't even know how to play.
If I had a dollar for every time Jared Foster broke my heart, I'd have exactly one dollar.
One night. One epic fail. One dollar...and I'm out.
I've moved on.
I've found success in a field ruled by men.
Anything they can do, I have done better.
They can keep the field while I call the shots, blocking them when I have to.
And Jared has the nerve to think he gets a second chance?
Boy, please. Go sit down. Have several seats.
I'll just be over here ignoring the man carved from my fantasies with a lust-tipped chisel.
Oh, I didn't say the struggle wasn't real.
But I've got that one dollar, and Jared won't have me.
"The difference between I love you and I'm in love with you, 3 stars"
Banner is a business woman in a man's world. She's a sports agent but Banner's different than her rivals, she actually cares about her clients. When a ghost from her past is suddenly around more she doesn't know how to handle it. Her old insecurities pop up. Then she does something completely out of character for her. Banner must choose between a man she loves and the one she's in love with. Who will it be?
Jared has always been one of those guys who when he sees something he wants he takes it, no questions asked. He knew Banner before and liked her then only to have it blow up on him, now he's older and wiser. This time Jared is going in and blocking another guys shot. Will he finally get the only woman who's ever held his attention?
I liked Block Shot, I really did even if you can't tell because of a 3 star review. The reason it gets a 3 star for me is because it has cheating in it and that's a no go for me. If I took that out it would get a solid 4 and possibly 5 stars but I just can't ignore what I don't like. Ryan wrote one heck of a story that has you holding on until the very end wondering who's going to get the girl. The only way to find out is if you read Block Shot.