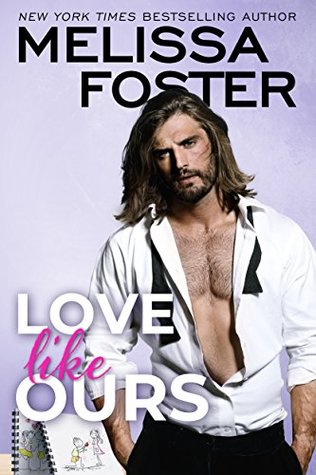 One wrong move, and she meets a guy with all the right ones…
Talia Dalton lives her life on cruise control. Despite her successful career as a professor, she prefers protecting her broken heart to taking chances. She's calm, cool, collected, and steady. Until the morning she takes her eyes off that familiar road and almost runs over the sexiest man she's ever seen. It may not be the best way to start the day, but it might be the type of shake-up she needs.
Male dancer Derek Grant has goals, and nothing is going to get in the way of achieving them. As a graduate student and the sole caretaker of his ailing father, he hasn't much time for relationships. Then Talia crashes into his life. Sweet, pretty—and so buttoned-up that he can't wait to help her cut loose.
For Derek, falling in love was a beautiful accident waiting to happen. And it might be exactly what Talia needs—if she's willing to let go of the past and embrace every surprise Derek has to offer.
"Not your typical love story, 5 stars"
Talia is kind of your typical oldest sister. She always has a plan and wants her siblings to be happy. Talia would love to be happy and have a family of her own, but she's been burned. Her mother is crazy and has recently set her sights on Talia. When Talia meets Derek is it kismet or is it the work of one of her mother's love potions? That isn't even her major concern, she's a professor and Derek is a student, but is he her student and will they be able to resist each other?
Derek isn't your typical college student working on his masters. His life is the definition of messy and hectic. When he meets Talia, he can't help but be drawn to her and her brand of sexy. She doesn't even know that she's attractive and that draws him in further. But with everything going on in his life will he be able to make room and time for her or is this relationship a lost cause?
I loved everything about Love like Ours. Its not your typical love story and covers a topic that really isn't talked about a lot even though its pretty common. Derek is like the dream guy. He is family oriented and knows what he wants and goes for it. Deep down Derek is a romantic and it just adds to his character. Talia is her own brand of strong and she doesn't even realize it. Once she accepts Derek and that this is happening its basically game over.
Foster gave me a story that sucked me in, made me cry, made me cringe, and made me smile. You can't go wrong with Love like Ours.