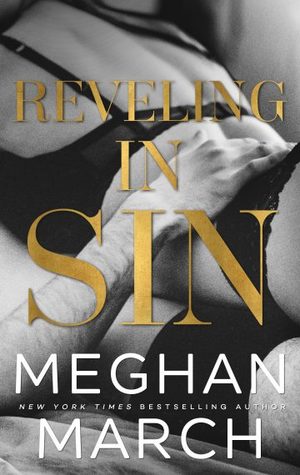 Whitney Gable is the kind of woman you fight to the death to protect.
To keep.
To cherish.
I've finally learned my lesson, and it's time to prove I'm the man who's worthy of her.
I don't care what it takes, because failure is not an option.
No matter who or what stands in our way—this time, she'll be mine forever.
"The conclusion of Whitney and Lincoln, 5 stars"
Excuse me while I try and figure out what to say about Reveling in Sin while rocking back and fourth in the corner. Reveling in Sin is March's most twisted mind-boggling book to date, and I thought the two books in the series before this one were twisty! If you've made it to book three then you may have some theories, I know I did. Take those theories and toss them in the trash because there is no guessing what March has up her sleeve. Be prepared before going in because the book goes by in the blink of an eye.
I don't even know how to review Reveling in Sin or what to say other than READ IT. Go one-click now!